The youth department of the Aegis Trust works to empower young people and students to prevent mass atrocities and build peace. Our mission is to empower a new generation with the tools, skills and knowledge to prevent mass atrocities now and in the future.
We are countering genocide ideology by helping to create the leaders of the future, and building youth-focused communities that engage in informed, critical and responsible global advocacy. By creating cross-cultural connections, interacting with survivors, and educating youth, we are changing the norm around atrocity prevention from one of acceptance to one of action.
If you are a young person or a student and you want to get involved in any of our programmes, please don't hesitate to get in touch!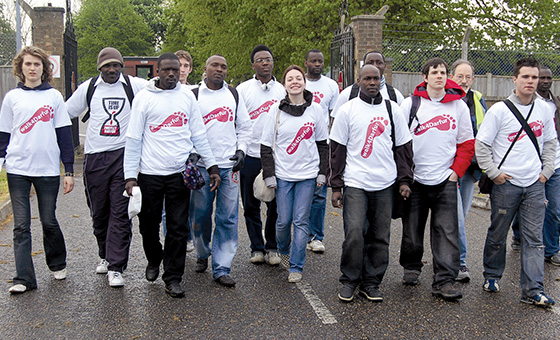 Founded in the UK by a group of student volunteers in 2005 under the name Aegis Students, the department's original focus was on student-led campaigning. Its first aims were to raise awareness of the genocide in Darfur, and curtail economic support to the Khartoum regime.
In 2014 Aegis Students merged with STAND, the leading student-led mass atrocity prevention organisation in the United States. Today the youth department has staff on the ground running programmes across three continents, including grassroots advocacy, school based anti-prejudice workshops in the UK, and the professional training of young peace builders in Rwanda.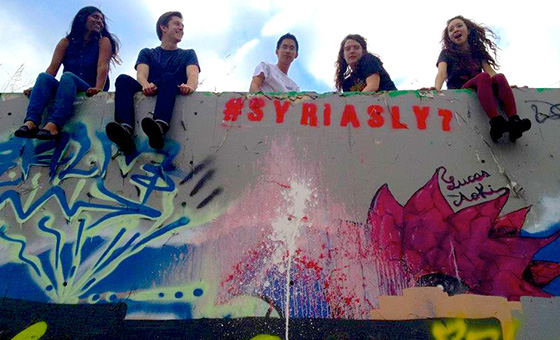 We believe that change can be brought about by developing youth-led grassroots constituencies for atrocities prevention and mitigation. We seek to affect this change on an individual and global level by:
• Creating an international community resistant to mass atrocities through the promotion of education, awareness, and critical thinking;
• Responding to current issues through the use of informed and responsible advocacy on a local and global level;
• Building the next generation of global thought leaders through experiential leadership development and skills training.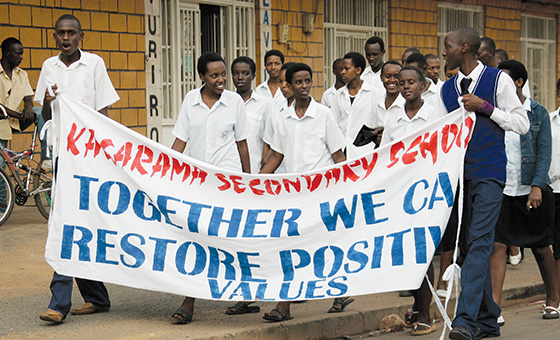 The International Youth Network is a groundbreaking project that aims to prevent future atrocities through education. The outbreak of mass atrocities – and the conditions that can lead to them – continue to endanger lives and livelihoods around the globe. Leading youth-oriented anti-atrocities programs in Rwanda, the UK and the US are seeking to unify, organise, expand and resource student and youth work on an international level to more effectively prevent and respond to this ongoing threat.
The International Youth Network will educate young people about the root causes of atrocities during their formative years. It will support the types of critical thinking needed to inoculate future generations against the outbreak of such violence; harness and enhance youth energy around atrocities prevention in country-specific situations and on an international level in response to current threats; and internationalize the youth anti-genocide movement as a means of sharing best practice, fostering cross-cultural understanding, generating a collective dialogue, ensuring greater accountability, and effectively leveraging global action opportunities.