Today Aegis has an unrivalled opportunity to break cycles of violence and prevent mass atrocities in three countries at risk – but to do so we need your help, and we need to move fast.
After ten years of building peace in Rwanda, Aegis is being called upon by leaders in government, faith communities and public life in the Central African Republic (CAR), Kenya and South Sudan to bring the experience of our Rwandan staff to help to avert the threat of mass atrocities.
To respond effectively, Aegis needs $5million to establish nationwide peace-building programmes across Kenya, South Sudan and the Central African Republic in 2015. Our immediate need is to raise $1million, to launch the programmes.
If you commit to a monthly donation for Aegis today, the Pears Foundation will match your first year's contribution, so that brave people working to stop hatred in these three countries can get the urgently needed support they've asked us to give them.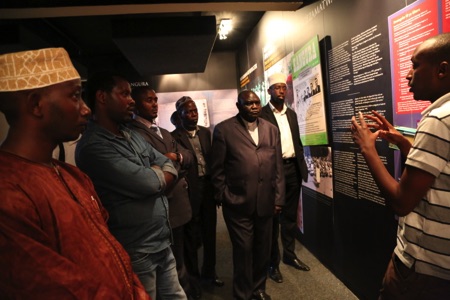 Why peacebuilding is needed
In this 14-minute film, leaders from countries in crisis explain why their communities need the peace-building model which has been developed in Rwanda by the Aegis Trust.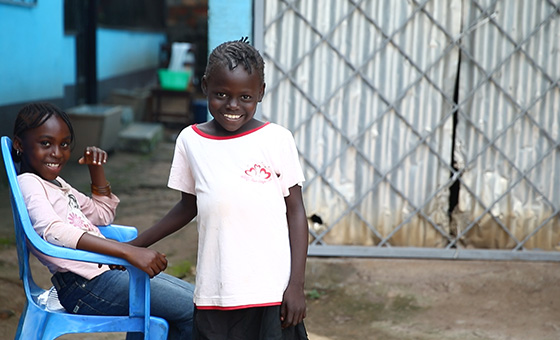 At the invitation of Christian and Muslim faith leaders in the Central African Republic, the Aegis Trust visited CAR in 2014 to meet with community leaders and Government ministers – including interim President Catherine Samba Panza – to explore ways in which lessons from Rwanda could be applied to strengthen peacebuilding and the restoration of social cohesion in the country. Over 5,000 civilians had been killed and hundreds of thousands driven from their homes as a result of violence involving the mainly Muslim Seleka and Christian 'Anti-Balaka' militias.
In 2015, Aegis brought the testimony of Rwandan genocide survivors to the Bangui Forum for National Reconciliation, which involved the government and leadership from a wide range of stakeholders across CAR. As part of a peacebuilding partnership in CAR which includes Catholic Relief Services (CRS), World Vision and Islamic Relief, Aegis' focus in CAR is firmly on peace-building education.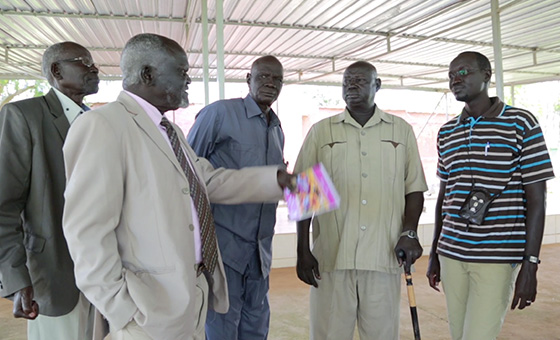 Since December 2013, South Sudan's civil war has left 50,000 people dead and driven 1.5 million from their homes – so far with little sign of an end in sight. There are, however, some glimmers of hope for the future; elements among South Sudanese civil society who believe important foundations for long term peace can be laid through education, building from the grassroots up. Increasingly, they are looking to Rwanda for inspiration – and finding it in the success of the Aegis Trust's peacebuilding work there. Find out more about South Sudan's challenges below – and more about the 'Intergenerational Dialogue Exchange Programme' that Aegis has organised with partners in South Sudan.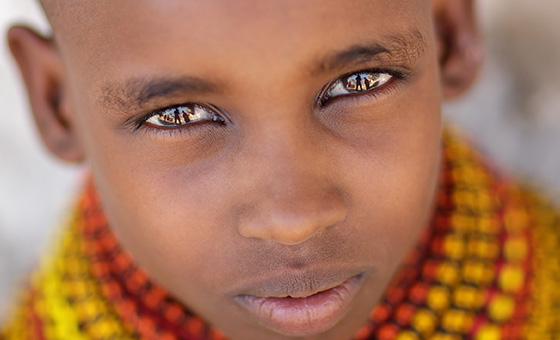 Kenya's North Rift Valley is being torn apart by growing armed violence between different ethnic groups, often centred around cattle rustling. From the beginning of 2014 to mid 2015, over 600 people were killed and over 435,000 were driven from their homes. In July 2015, a group of star Kenyan athletes – some of the World's biggest names in distance running – initiated a 'Champions Walk for Peace' in association with Aegis, carrying a torch for humanity over 500 miles through the heart of Kenya's troubled North Rift Valley. This led on to international legs of the walk in the UK and USA, raising funds towards establishment of a peacebuilding education programme in the region. Find out more below about Kenya's challenges, and about the Walk for Peace.