"My youngest sister was crying for Mummy. I tried to get up but it hurt so much because I had one knife wound in my shoulder, one in my rib cage and another in my back."
Nanking survivor, Xia Shuqin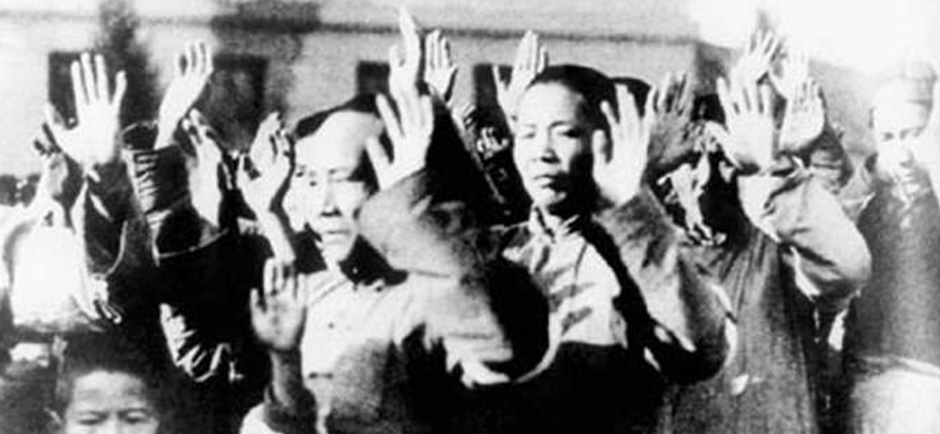 Chinese civilians and surrendering soldiers in Nanking, 1937, were at the mercy of an Imperial Japanese Army working to three 'alls' – 'kill all, burn all, loot all'.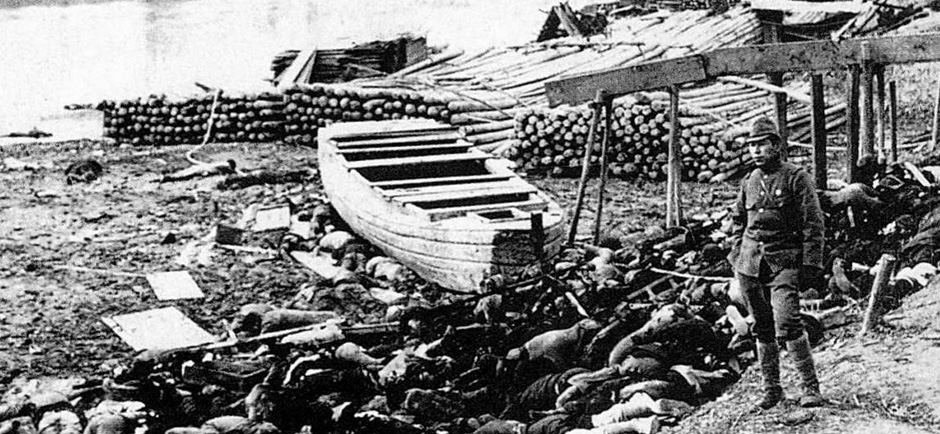 A Japanese soldier surveys piles of massacre victims on the shore of the Qinhuai River, a Nanking tributary of the Yangtze. Tens of thousands were drowned or were killed and then thrown into the rivers flowing through Nanking.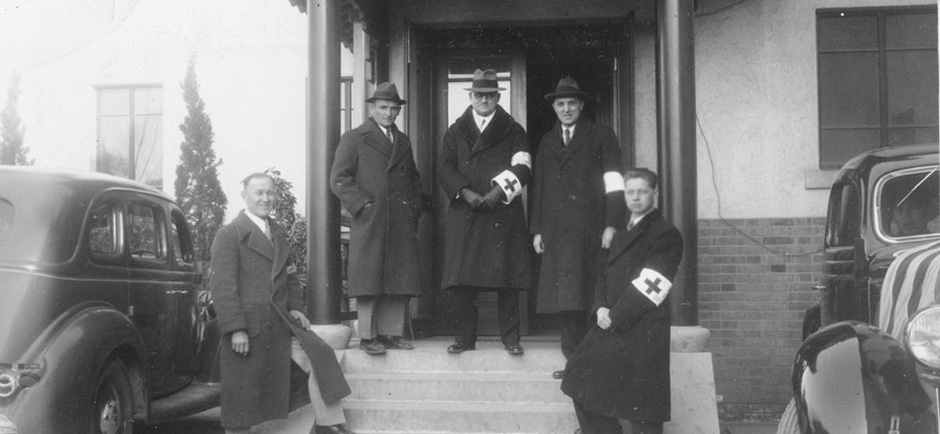 Russian, American and German members of the Nanking Safety Zone Committee at their headquarters. In the centre is Committee Chairman John Rabe. Second from right is Rev John Magee, who documented evidence of the Rape of Nanking on film.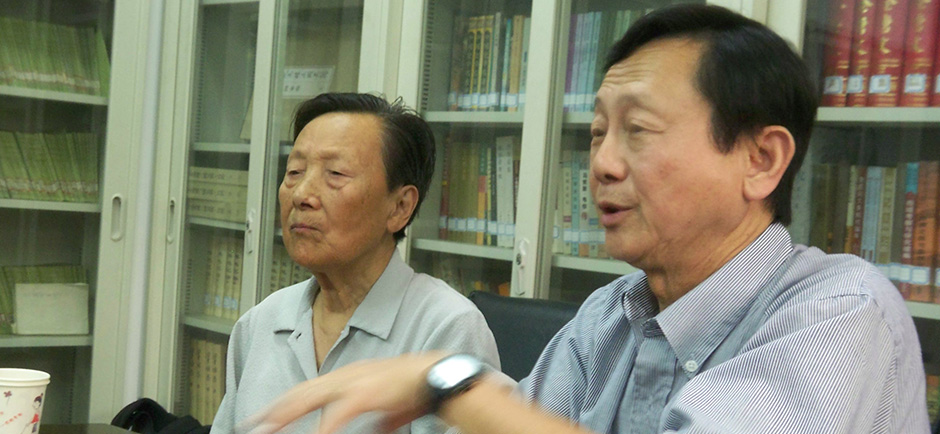 Ignatius Ding, Vice President of the Global Alliance for Preserving the History of World War II in Asia, interprets for Nanking massacre survivor Xia Shuqin as she recounts her testimony to a group of American school teachers in 2007.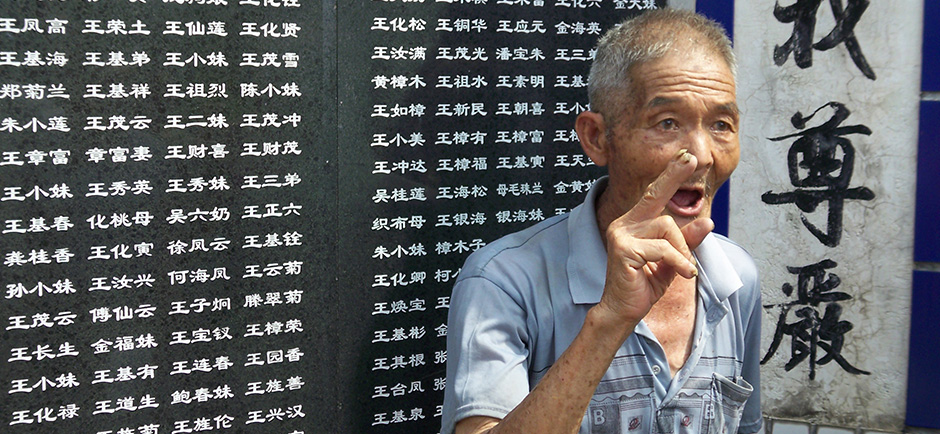 A survivor at the Cong Shan memorial to victims of Japanese germ warfare, which killed an estimated 250,000 people – most of them civilians. "The people have died already; what we are asking for is justice," he says. "It's not that we want money, but rather to have an apology, and to restore the dignity of the people who suffered."
Following Japan's invasion of China in summer 1937, the battle to capture Shanghai took much longer than the Japanese expected.  The next city in their path was Nanking, then China's capital city (today called Nanjing).
In the two months following Nanking's fall on 13 December 1937, at least 90,000 captured soldiers and 260,000 civilians were massacred by the Japanese in and around the city.  Some were beheaded, used for target practice or machine-gunned into mass graves.  Others were buried or burned alive. 20,000 to 80,000 women were raped. Gang rape followed by murder was common.
A small group of westerners, among them doctors, missionaries and businessmen, had set up a two-mile-square 'Nanking Safety Zone' in November 1937 to act as a haven for refugees.  Led by John Rabe, German head of the Nazi Party in Nanking, they declared it off limits to Japanese forces.
An estimated 250,000 Nanking residents crammed themselves into the Safety Zone, marked out by Red Cross flags.  Rabe and his colleagues risked their lives to protect these people and document the atrocities.
From February 1938 the violence in Nanking itself decreased, but Japanese forces would go on to murder at least 12.5 million Chinese civilians through systematic massacres, forced labour, aerial bombardment, chemical and biological warfare attacks before the war's end in 1945.
---
---
"There is a question of morality here… I cannot bring myself to betray the trust these people have put in me, and it is touching to see how they believe in me."
– John Rabe, Head of the International Committee, Nanking 1937
---
---