Current Positions
Job title: Chargé Rèconciliation (Country Manager for Aegis Trust)
Duty Station: Berbarati (with regular travel throughout Western Central African Republic and occasional travel to Bangui and Kigali, Rwanda).
Duration: Minimum of 18 months with likelihood to extend up to 28 months
Start Date: ASAP
Remuneration: Total package = 4300 euro per month (including accommodation, home-leave flights and benefits).
Contracted Hours: 40 hours per week, with generous annual leave entitlement
Reporting To: Aegis Regional Programmes Manager
Overview:
Aegis works towards the prediction, prevention, and ultimate elimination of identity-based violence and its consequences. We do this primarily through education, research, advocacy and strengthening civil-society capacities for sustainable peacebuilding in situations where populations are at risk of being targeted. Its primary activities are as follows:
Building community resilience to identity-based violence and activating people's humanity to be agents for peace through 'peace and values education', which fosters increased critical thinking, empathy and personal responsibility. Aegis does this at three-levels: community-based workshops, engaging with people of influence and transforming approaches to formal schooling.
Strengthen civil-society capacities for designing and implementing projects that address multiple drivers of conflict within at-risk populations, through the provision of training, sub-granting and building sustainable grassroots networks.
Using research and advocacy to generate and disseminate evidence-based insights into the long-run and short-run prediction of identity-based violence and knowledge about effective strategies for prevention.
Best known for its work in Rwanda, where Aegis runs the Kigali Genocide Memorial and supports reconciliation through several multi-million-dollar research and education programmes, Aegis Trust has been working in Central African Republic since 2016 in consortium with Catholic Relief Services, World Vision, Islamic Relief and the Central African Republic Interfaith Partnership Platform. The Consortium works together on a multi-pronged strategy to prevent violence and build social cohesion by strengthening civil society, improving infrastructure and livelihoods, supporting trauma healing services and promoting peace and dialogue in communities affected by conflict. Within the consortium, Aegis Trust draws on its years of learning from Rwanda, to lead on peace and values education.
Specification:
This post is for a new programme funded by the EU Bekou Fund, which the consortium is setting up in western CAR, aimed at facilitating the peaceful return of refugees and IDPs to their communities. The programme has two main strands of work – 'sustainable livelihoods' and 'social cohesion'. The post-holder will be responsible ("Chargé") for the second of these and will report to and deputise for the 'Chef du Project' (a CRS International Staff member). He or she will oversee four areas of work, led by three staff. These are: 1) Community-based dialogue and peace and values education and 2) Mediation of inter-personal conflicts, co-ordinated by an Interfaith Platform staff member; 3) Community-based Activities, co-ordinated by an Interfaith Platform Staff Member; and 4) Trauma Healing Workshops, led by a CRS local staff member.
The ideal candidate will have project management skills (including controlling a budget, working to KPIs, monitoring and evaluation) and most importantly will have excellent leadership and interpersonal skills, both to get the best out of their staff and solve problems and take decisions in a work environment that may be evolving and challenging at times. An understanding of the experience of surviving violent conflict as a refugee and the challenges of reconciliation is essential. The post-holder must be fluent in French, which is the working language for this position, but also confident in English, which is the main language used by staff at the Aegis Trust.
The position is based in western CAR with funded return flights to a "home" location twice per year.
Aegis is ideally looking for a candidate able to be in post relatively soon as this project has already started.
Application will be by completion of an application form and an interview, which may be held face to face of via Skype.
For an application pack and/or for an informal discussion about the role please contact Sam Rushworth:
email – Samuel.Rushworth@aegistrust.org
WhatsApp +447923925944
Closing date Thursday 18th April 2019
Person Specification
Essential Criteria
Desirable Criteria
Assessed by
Education:

·       Educated to university level or equivalent by demonstrable experience.

Education:

·       Post-graduate degree, preferably in a field relevant to this role, such as Conflict Studies, Law, Social Science, International Development, etc OR project management

Application & Certificates Checked at Interview
Experience:

·       Project management, including working towards and monitoring and evaluating key performance indicators

·       Supervising staff

·       Budget management

·       Writing progress reports

·       Working in a lower income country.

Experience:

·       Working in a multi-partner consortium.

·       Living in high-conflict areas

·       Experience working on or managing projects related to social cohesion and conflict mediation is highly desirable.

·       Working independently and remotely from supervisors/head-quarters.

Application, Interview & References
Knowledge:

·       A basic knowledge of the historical, socio-economic and political situation in the Central African Republic is essential for this role.

·       A good understanding of the various local challenges related to social cohesion and conflict prevention in the context of returning refugees and IDPs in Western Central African Republic.

·       A reasonable understanding of trauma and related mental health issues (ie not necessary to be a specialist but should have some basic understandings)

Knowledge:

·       A knowledge of peace education and conflict mediation techniques is desirable, a willingness to learn these is a essential.

Interview
Key Skills:

·       Strong leadership and interpersonal skills

·       Monitoring and Evaluating Data

·       Assessing and mitigating risk

·       Managing Budgets.

·       Problem Solving

·       Public speaking / presenting / teaching

·       Communicating sensitively with people who may be experiencing trauma.

Key Skills:

·       Bid writing (including log frames and budgets).

·       Stakeholder engagement and partnership building.

Application, Interview & References
Languages:

·       Must be fluent in written and spoken French and English

Languages:

·       Knowledge of Sango desirable, but not essential

Interview will be conducted in French and English
Other:

·      A willingness and ability to live and work in western Central African Republic.

·      Ability to re-locate and be in post ASAP.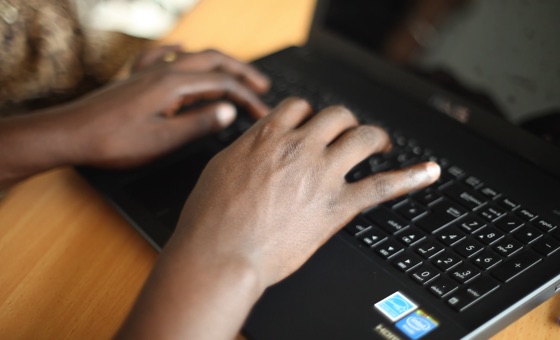 Whatever skills and experience you have – if you have time available to help Aegis, why not volunteer? If we know you're able to offer time, we may be able to put your abilities to good use.
Whoever you are and whatever you do, fundraising is something that's always helpful for Aegis – so if you're keen to be part of making a difference to people's lives through this organization, it's a great place to start.
If you would like to fundraise or undertake a sponsored activity in support of Aegis, email fundraising@aegistrust.org to let us know what you have in mind – and our fundraising team will do all they can to support you.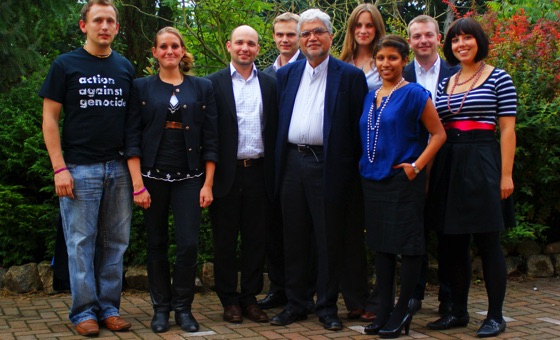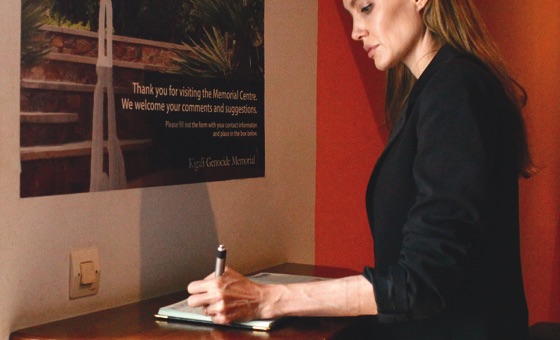 If you're visiting Rwanda and looking for great value accommodation, why not support Aegis and the Kigali Genocide Memorial by staying at the Discover Rwanda Youth Hostel?
If you're visiting the Kigali Genocide Memorial, there's no need to pre-book. The Memorial is open 8.00am – 5.00pm (last entry 4.00pm), seven days a week; closed only for public holidays.