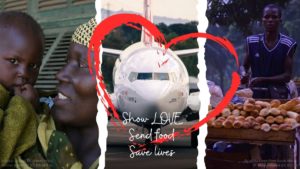 Crisis appeal: airlift food to Bangui
Since 2014 the Aegis Trust has been working with partners to build peace in the Central African Republic, but right now its capital city, Bangui, is under siege from rebels who have cut off the city from re-supply by road. Soon, if people aren't dying from bullets, they will be dying from hunger.
How YOU can help
$20,000 will subsidise the cost of air freight for a cargo plane to fly 20 tonnes of food into Bangui. Every $10 you donate will help feed a family of 4 for a week.
Join Us Today
By supporting peace education through the Aegis Trust, you enable people to give up revenge, lay down weapons and champion humanity.
Join us today with a monthly donation and the Pears Foundation will match your gift for the first 12 months.