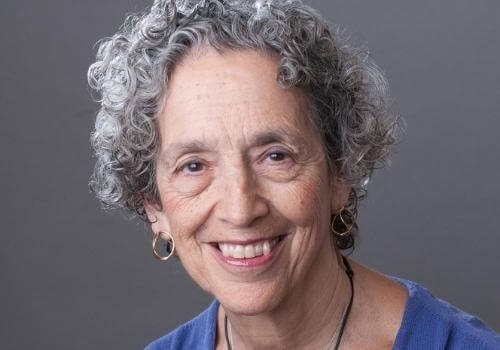 Ruth Messinger
Trustee
Ruth W. Messinger is a life-long advocate and activist for human rights. She is currently both the inaugural Global Ambassador for American Jewish World Service (AJWS) and the inaugural Finkelstein Institute Social Justice Fellow at the Jewish Theological Seminary of America. In each position Messinger is engaging rabbis and interfaith leaders to work collaboratively and take action on behalf of oppressed and persecuted communities domestically and globally. She is also working as a consultant on a child marriage/child labor policy initiative and mentoring women CEOs in the not-for-profit sector.
Previously, from 1998 to 2016, Messinger was the President and CEO of AJWS, an international human rights, development and advocacy organization which she joined following a 20-year career in public service in New York City. At AJWS she led the organizing in the American Jewish community against the genocide in Darfur and has continued to be involved with ongoing efforts to bring peace to that region.
Messinger lectures around the U.S. and holds prominent roles in the faith-based advocacy arena including as a member of the World Bank's Moral Imperative Working Group to End Extreme Poverty. Ruth has been honored by many national Jewish organizations and serves on the board of several not-for-profit. Groups.
She has three children, eight grandchildren and two great grandchildren and is married to Andrew Lachman, an educator.