Current Positions
Job title:
Head of Finance and Grants
Position Title: Head of Finance and Grants (worldwide)
Reporting to: Chief Operating Officer
Working with: CEO, Regional Director Africa, Country Director Rwanda, Finance Manager, Rwanda and other Heads of Department
Managing: Accounts Assistant, UK
Duty Station: Newark, UK (flexible working possible, although the successful candidate should be UK based) / one visit to Rwanda during initial contract.
Duration: Initial 3 months fixed term contract.
Renumeration: Circa 37K pro rata
Starting Date: Immediately. Early application is advised as candidates will be shortlisted on an ongoing basis.
Aegis Trust
The Aegis Trust is an NGO working internationally to prevent genocide and mass atrocities, it has been growing steadily and is now accelerating that growth. With offices in Newark, UK as well as in Kigali, Rwanda, Aegis Trust has been responsible for the Kigali Genocide Memorial, which stands at the heart of the capital at a site where some 250,000 victims of the genocide are buried and where the Genocide Archive of Rwanda is held.
Aegis Trust believe that there are predictable steps that lead to genocide and this holds the key to prevention. Through education, Aegis work to build long-term peace by encouraging communities to change from mindsets of mistrust and prejudice to a position of shared responsibility for peace and stability. Through practical action Aegis Trust also work to support the survivors of genocide as well as undertake the advocacy that takes the voices of those at risk to politicians, the media and the public.
Position Summary
Aegis Trust is going through a period of change preparing at an organisational level for growth, whilst still ensuring that current activities are undertaken to the highest standards. As part of this growth, Aegis Trust is seeking a Head of Finance and Grants. This is an exciting new position that will be as challenging as it will be rewarding. Aegis Trust is restructuring its accounting and budget management systems and as such is seeking an experienced self-starter who is a qualified accountant (ICAEW, CPA, ACCA, CIMA). This individual will have a professional level of understanding of accounting and accounting systems in similar organisations and experience of managing and tracking restricted and unrestricted funding streams. The ideal candidate will possess a high level of competence in data extraction and analysis using Excel, the ability to train and communicate finance to non-specialist staff; significant experience and knowledge of grant making initiatives, policies, procedures, grants management processes and regulations for UK, EU and US based institutions such as USAID, EU, SIDA and DFID as well as private funders. S/he will work with colleagues across the organization, internal and external stakeholders to lead on preparing financials for grant proposals and reports, as well as managing the compilation of monthly management accounts, budget versus actuals and other financial tracking tools.
Position Purpose:
To work closely with the COO to restructure and re-organise the financial and budget management system of Aegis Trust.
Manage budget and finances of projects and deliver reliable and up-to-date reports to Aegis senior management, the board, key stakeholders and funders.
To ensure that financial records and reports correctly reflect international programmes and donor contracts.
To ensure compliance with internal policies and procedures as well as donor contracts and regulations.
To promote good financial management of unrestricted funds and programmes and institutional donor contracts.
To support fundraising efforts by preparing financials for grant proposals and reports, making future financial projections and identifying funding gaps, and assisting with grant writing.
Duties and Responsibilities
Financial Management
Oversee the restructuring of all financial accounting aspects of the finance and budget management system at organisational level and work with the COO to develop effective reporting systems.
Generate management accounts for all cost centres including delivery, review and consolidation and produce financial management information for senior managers and Heads of Department.
Lead the treasury management function which includes accounts receivable, accounts payable and cash management and foreign exchange transactions and forecasts;
Business partnering responsibilities including extensive liaison with the finance department of the Rwanda office to ensure accurate delivery of financial informationand the audit and monitoring of funded partner organisation's budgets.
Management of the transactional processes including accruals, prepayments etc.
To oversee accounts production, accounts payable, HMRC transactions, payroll, Sage systems management etc
In collaboration with the project team, develop spending and income projections (Cash flow projections).
Supervise the preparation of monthly budget vs actual reports for all restricted and unrestricted funds.
Analyse differences in budgets/projections and actual spending and submit budget adjustments request for approval to senior management as required.
Donor Budget Management & Reporting
Maintain oversight of up to date project budgets.
Supervise the creation and maintenance up to date grant and donor files for all funding.
Lead in the development of donor proposal budgets and budget narrative to be submitted with proposals.
Ensure that all donor related information is disseminated to project, finance and other staff to enable them to abide by donor rules and regulations.
In coordination with appropriate staff, review payment requirements, prepare and regularly update the project spending plans and cash flows.
Ensure targets, milestones and donor funding are in alignment with payment schedule and cash flow.
Ensure compliance with donor and partner financial policies, procedures and regulations.
Provide expert advice on spending and budgets including standard costs and variance analysis (planned vs. actual) and fund accountability statements.
Generate forward-looking information in order to influence decisions, highlight risks and ultimately improve operational and financial performance.
Candidate Experience and Qualification:
Qualified accountant (ICAEW, CPA, ACCA, CIMA), candidates without formal qualifications must have worked at least 10 years in a senior accounting function in a similar organisation.
Prior working experience with institutional donors is essential.
Experience of managing multi-donor funded programs and with managing unrestricted donations.
Significant experience in financial management controls and experience in using Sage accounting software/systems and high-level Excel.
A minimum of at least three years' experience in grant management and complex budget preparation for institutional donors (USAID-OFDA, SIDA and DfID – other donor experience highly desirable) and private trusts/foundations.
Fluency in both written and spoken English. Fluency in French is desirable.
Able to work with limited supervision, be flexible and comfortable in a multi-cultural work force.
Willingness to travel internationally.
Please submit your application to sue.randall@aegistrust.org quoting the position in the email subject matter, by 30th November, 2016. Early application is advised as shortlisting will be done on an ongoing basis and an offer may be made before this date.
Each application should include the following:
Curriculum Vitae
An application letter which should include remuneration requirements, and contact information for three work-related referees.
Only short-listed candidates will be contacted.
Job title: Donation Collector
(This is a voluntary position)
Location: White Rose Storage, Alligator Self Storage, Bath Street, Nottingham, NG1 1BZ
Purpose of the Role: To drive to and pick up clothing donations from White Rose's static collection points across the Midlands, there are no street collections involved. White Rose shops support the Aegis Trust.
Position to start: May/June 2015
Role Description
White Rose requires a voluntary driver to pick up clothing donations from a range of locations. White Rose has a number of collection points across the Midlands as far North as Manchester and as far south as Birmingham and we require a driver to pick up from each of these points on a weekly basis. We also require each bag of clothing donations collected to be weighed and recorded at each point. We provide equipment for this. The donations will need to be delivered to the White Rose storage base in Nottingham where they will be sorted by our team to supply to our White Rose Shops.
Hours of Voluntary Work
We are in need of an individual who is able to volunteer from 10 am – 7pm once a week. This includes the time it will take to drive as far as Manchester or Birmingham to collect and return to our base in Nottingham
Person Specification
Essential: Full clean driving license, trustworthy, ability to handle 10kg bags of clothing
Desirable: Experience in van driving and motorway driving
White Rose will provide: use of its Renault Traffic van, a satellite navigation system, an allowance for your refreshments throughout the day and emergency cash. Our van is regularly serviced and has full break down cover.
To apply please send a CV and covering letter to: Sue Randall, Head of HR, Aegis Trust, 15 Bridge Street, Newark, NG24 1EE or email  sue.randall@aegistrust.org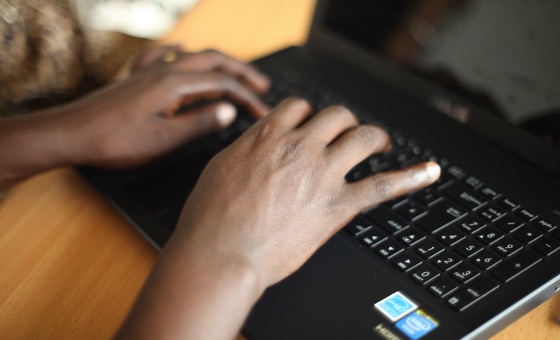 Whatever skills and experience you have – if you have time available to help Aegis, why not volunteer? If we know you're able to offer time, we may be able to put your abilities to good use.
Whoever you are and whatever you do, fundraising is something that's always helpful for Aegis – so if you're keen to be part of making a difference to people's lives through this organization, it's a great place to start.
If you would like to fundraise or undertake a sponsored activity in support of Aegis, email fundraising@aegistrust.org to let us know what you have in mind – and our fundraising team will do all they can to support you.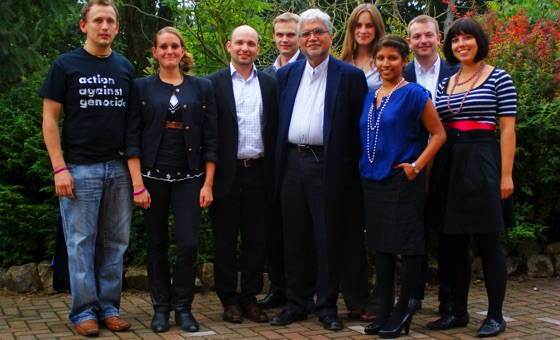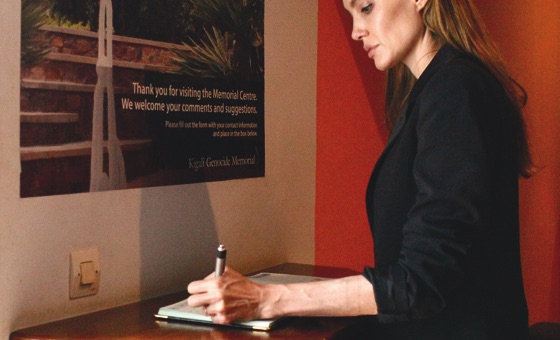 If you're visiting Rwanda and looking for great value accommodation, why not support Aegis and the Kigali Genocide Memorial by staying at the Discover Rwanda Youth Hostel?
If you're visiting the Kigali Genocide Memorial, there's no need to pre-book. The Memorial is open 8.00am – 5.00pm (last entry 4.00pm), seven days a week; closed only for public holidays.